GET THE LIFE YOU DESERVE!
Dr. David Kreinbrook provides superb chiropractic care, with a personal touch and clinical excellence, in Benson. We are here to help you reach your goals.
In our practice, we exceed our patients' expectations for great chiropractic care. Count on our team to address your issues and answer all your questions. 
CHIROPRACTOR Benson AZ
Welcome to Sage Run Family Chiropractic located in high desert of Benson, AZ.  At Sage Run Family Chiropractic, we treat common conditions such as low back pain, neck pain, upper back pain, sciatica and headaches and more.
This article is here to help you gain a basic understanding of how our Benson chiropractors can help you and your family.
Sage Run Family Chiropractic
Your Benson Chiropractor is located on 4th Street in Benson. We are located across the street from Magaly's Mexican Restaurant and next to Benson Family Care.  We are easily accessible from I-10 from the Ocotillo or Tombstone exits. 
Dr. Kreinbrook became Your Benson Chiropractor in May of 2018. He graduated from Palmer College of Chiropractic in October of 1993. He practiced in Florida for the previous 15 years and now he and his family have settled here in Arizona. They all love it here and enjoy hiking the beautiful high desert.
TRUSTED CHIROPRACTOR: READ OUR REVIEWS
UNDERSTANDING
CHIROPRACTIC CARE
COMMON MISCONCEPTIONS
Some people think chiropractic is all about pain relief, and it is certainly one of our goals, but our end goal is your health.  If the spine is subluxated, tissue damage and dysfunction will occur.  Your Benson Chiropractor focuses on restoring normal spinal alignment, whether there are symptoms or not.  This brings your body into balance so you can live your optimal life.
Some people think chiropractic is aggressive. Your Benson Chiropractor uses "drop tables" which use gravity to lessen the pressure applied to the body.  This makes the chiropractic adjustment much easier on the patient.
Research shows that spinal subluxations can begin at birth, which can result in dysfunction and disease if not treated.  That why Your Benson Chiropractor will recommend that a patient's entire family be checked.  We offer family plans to make this available to entire families.
---
The History of Chiropractic Care
The word "Chiropractic" is derived from the Greek words "cheir" (hand) and "praktos" (done) combined to mean "done by hand." It was chosen by the developer of chiropractic care, Daniel David Palmer. In 1895, D.D. Palmer performed a chiropractic adjustment on a partially deaf janitor, Harvey Lillard, who later reported that his hearing had improved due to the change.
D.D. Palmer opened the first chiropractic school two years later, and in the century since, chiropractic professionals have used spinal adjustments to help people prevent and cope with back pain, carpal tunnel, muscle strain, headaches and migraines, and a variety of other physical ailments. Millions of people benefit from the work of Dr. Palmer today.
---
WHY CHOOSE US?
At Sage Run Family Chiropractic, we are a cash practice.  We accept cash, credit card or checks. This means that we can keep our prices lower and offer the best treatment plan for your condition. We are committed to correcting and maintaining your spine through chiropractic care. 
New patients have a little preliminary paperwork and should arrive 10-15 minutes early.  X-rays, if needed, are available in office. Call 520-586-8737 and make an appointment!
OFFICE HOURS
---
Monday
8:00am - 12:00pm
3:00pm - 6:00pm
---
Tuesday
8:00am - 12:00pm
3:00pm - 6:00pm
---
Wednesday
8:30am - 12:00pm
---
Thursday
7:00am - 12:00pm
3:00pm - 6:00pm
---
Friday
8:00am - 12:00pm
---
Saturday
Closed
Sage Run Family Chiropractic
688 West 4th Street Suite A
Benson, AZ 85602
(520) 586-8737
HOW TO FIND A CHIROPRACTOR IN Benson
This guide will help you find the best chiropractic clinic in Benson for you. When most people in Benson decide they need a chiropractor, they end up doing a search and just picking someone at the top.
Being at the top of Google for the chiropractic search does not necessarily mean they are the best chiropractor for you. Follow the steps below to make sure you are picking the right chiropractor for you.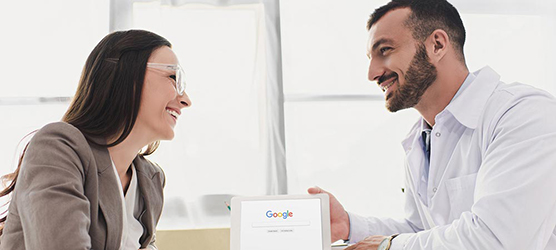 Time Needed: 5 minutes
Total Cost: USD 0.00
4 EASY STEPS TO FINDING A CHIROPRACTOR IN Benson
Step 1: Open up a Google search
You will want to type one of the following in the search bar:
Chiropractor Benson
Chiropractor 85602
Chiropractor near me
Best chiropractor in Benson

Step 2: Review Their Website
The best chiropractors in Benson put as much care into their website as they do into the rest of their office. By reviewing their website you will get a good feel for the doctor and if they are right for you.

Step 3: Check Out Their Reviews
Check out the Google Business Page of a chiropractic clinic you are thinking about visiting. It is easy for someone to say they are great, it's a different story to get other people to say great things about you.

Step 4: Give The Office A Call
Now that you have a basic understanding of what the office is about. Give them a call to make sure they fit the message that their website and GMB have been sending. You will know in a few minutes whether the office is the right one for you.